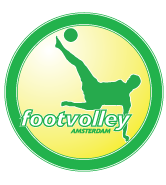 10.04.08
Vrijdag 18 april is het weer zover. Het derde ranking toernooi van dit seizoen staat op het programma.
Iedereen is van harte welkom in The Beach in Aalsmeer om mee te doen of te komen kijken naar de top van Nederland. Het toernooi begint om 21.00 uur.
De volgende teams hebben zich ingeschreven:
1. Mark & Marco
2. Jan & Erik
3. Armand & Tarik
4. Mike & Raymond
5. Rick & Jordi
6. Danny & Dennis
7. Rene & Patrick
Je kunt je inschrijven bij Raymond Oostenbrink (raymond@footvolleyamsterdam.nl).